Diameter Range (mm): 12 16 22 25 30 wall thickness by request
Main Extruder Motor Power: 37kw
Line Space Occupation: 19mx4mx3m
Capacity: 100-200kg/h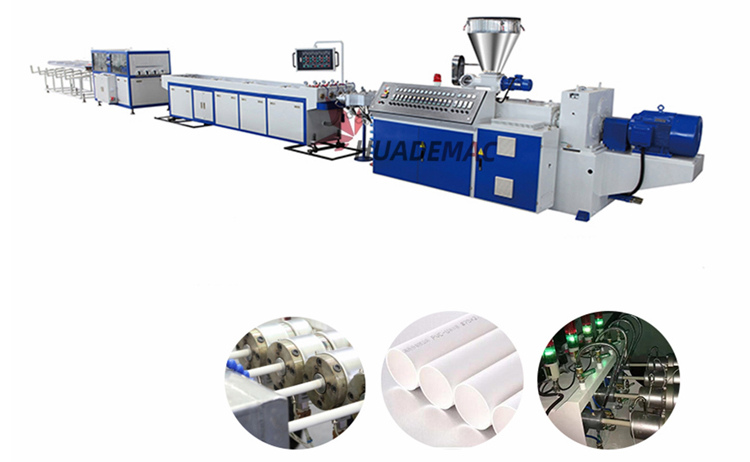 Product Description
Application of PVC,UPVC Wall Pipe extrusion production line / UPVC pipe making machine:
Applied for manufacture of caliber PVC,UPVC water supply and drain pipes,electric conduit pipe, etc
Working flow of PVC,UPVC Wall Pipe extrusion production line / UPVC pipe making machine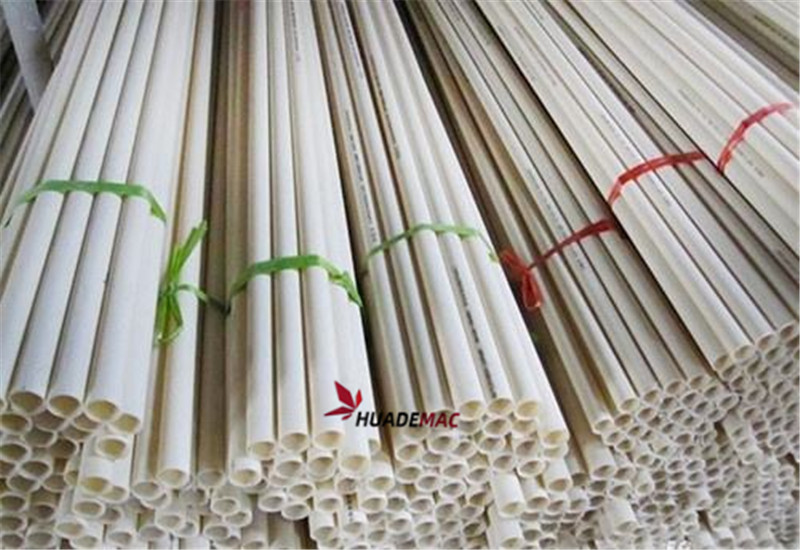 Features of the complete extrusion line
Compact design takes up less room and enables a flexible layout of the assembly line.

State-of-the art design gives the machines exclusive advantages of high productivity and superb cost efficiency.

Customer-oriented design can meet specific requirement of different customers.

All-around technical and comprehensive supports before and after sale services ensure a smooth and care-free operation of this line.

A number of adoptions of automation can precisely control the process thus resulting in a solid quality of final product.
Details Images of 4 strand extrusion line
SJZ65/132 twin screw extruder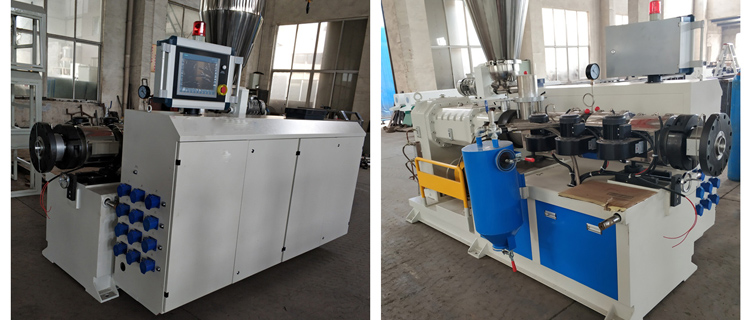 Conical twin screw extruder or parallel twin screw extruder can be applied to produce PVC pipe.With latest technology, to lower power and ensure capacity. According to different formula, we provide different screw design to ensure good plasticizing effect and high capacity.
Motor power: 37KW
World famous brand electrical component such as Siemens, Schneider, ABB etc;
High torque gearbox with adopts NSK/SKF bearing;
Siemens original motor achieved global after service;
Bimetallic screw and barrel
PLC intelligent control system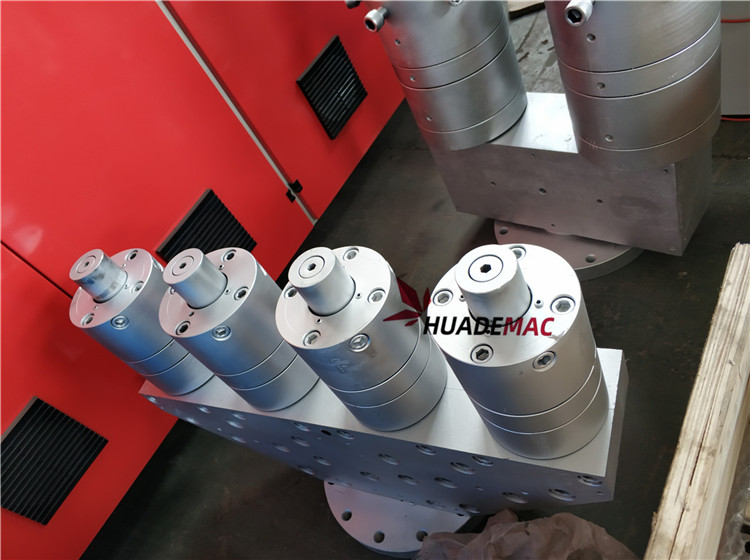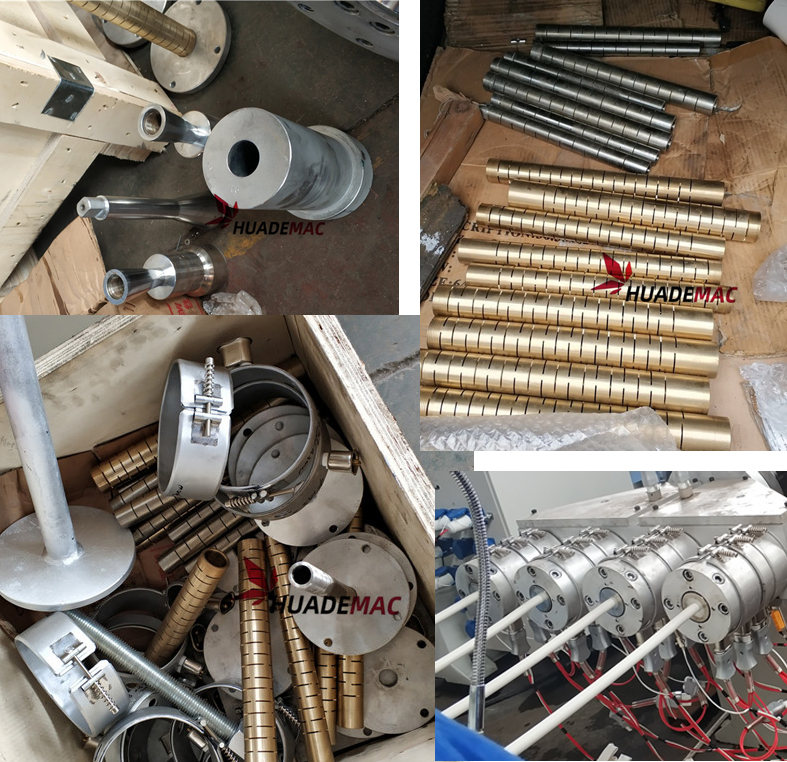 Extrusion die head apply bracket structure, each material flow channel is placed evenly.
Each channel after heat treatment, mirror polishing and chroming to ensure material flow smoothly.
Die head is modular design,easy for changing pipe sizes, assembling, dismantle and maintenance.
Body made of 40Cr with inner surface Chrome plating
Pin and bush made of 40Cr with polished and Chrome plating
Calibration sleeves: stainless steel or cooper
Heating body: aluminum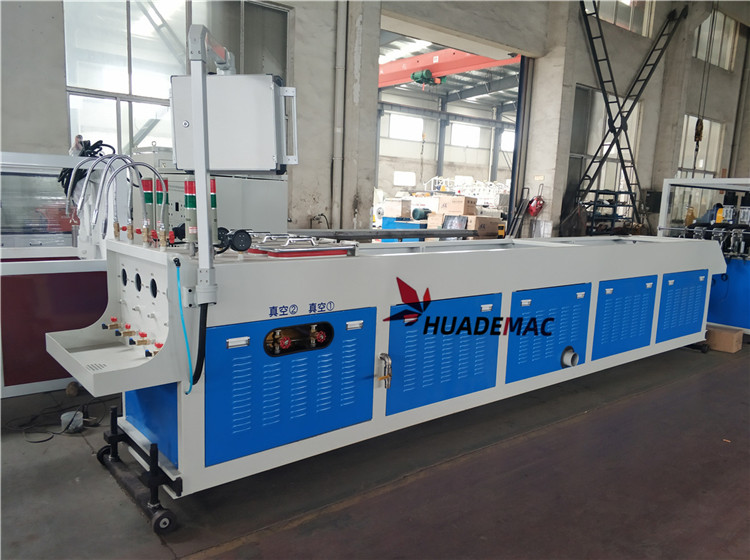 Vacuum calibration tank is used to shape and cool pipe, so as to reach standard pipe size.
Length: 6000mm
Material: 1.5mm stainless steel SUS304,
Vacuum pump 1X4kw
Horizontally adjusting distance is 800mm, and the motor is 0.75kw cycloid pin reducer
Up and down, left and right movement adjusted by guide screw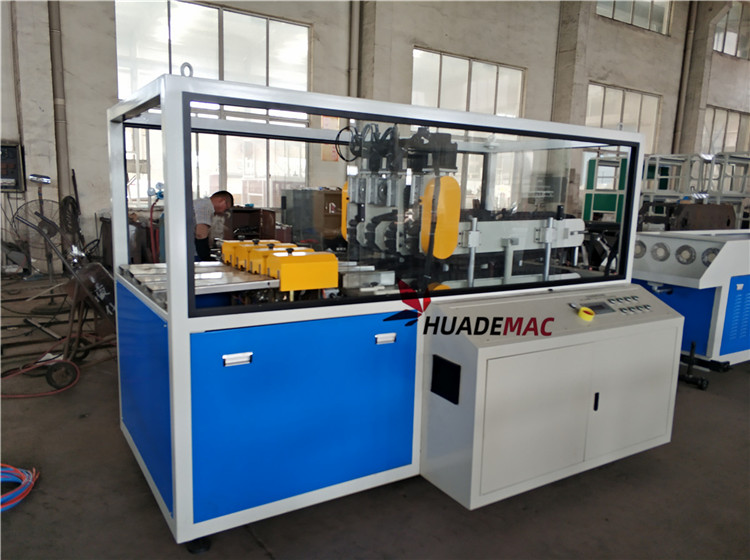 2 Caterpillar Haul off and dust free cutter unit provides sufficient traction force to pull pipe stably.
Useful Haul-off length:800mm
Haul-off motor power:850wX8pcs servo motor
Haul-off speed:1-15m/min
Equipped with coder to give fixed length signal
Cutting motor: AC 0.55kwX4pcs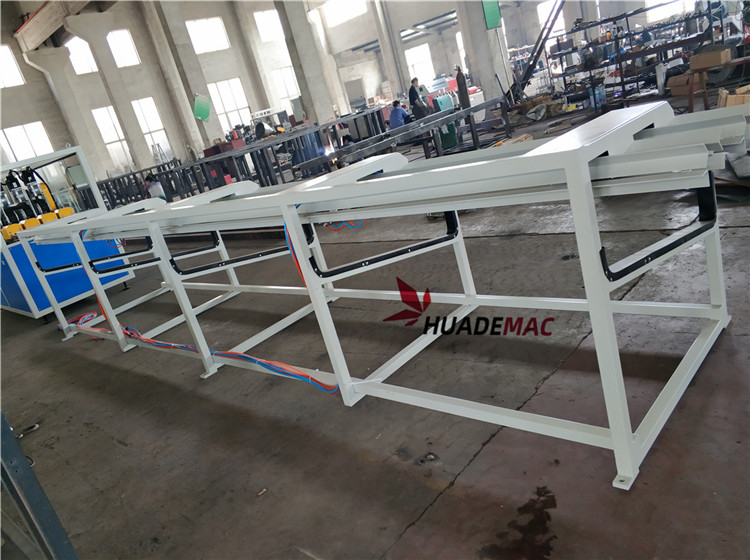 Stacking unit
Stainless steel 304 as touching material
Discharge driving by air cylinder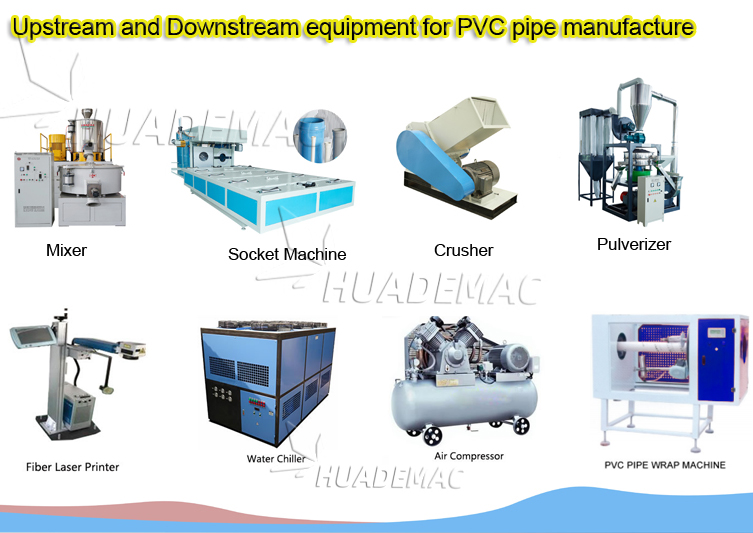 Company Profile 4 strand pipe extrusion line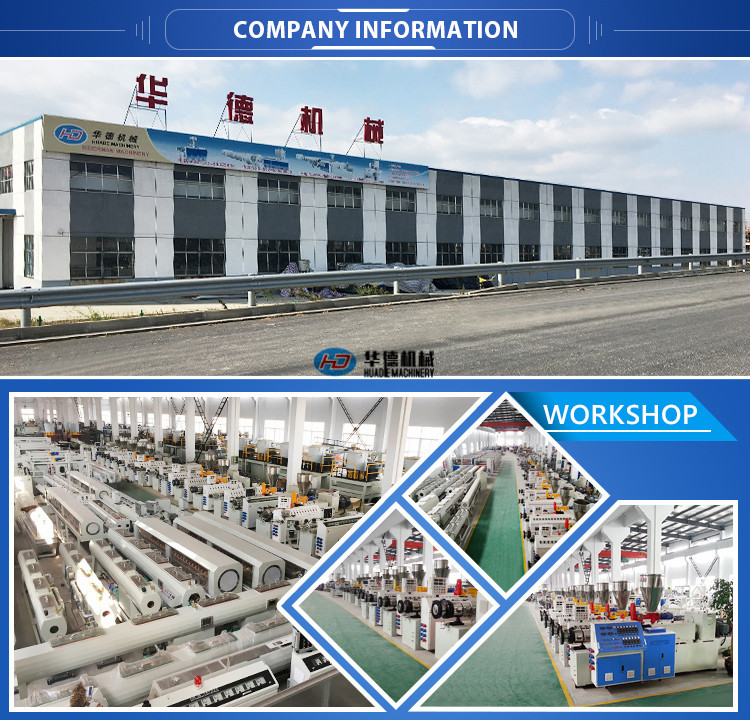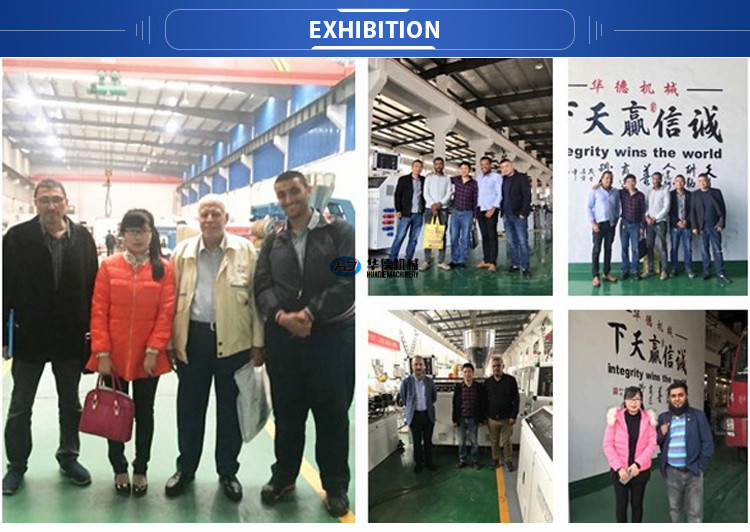 Product packaging of PVC 4 strand production line