100watt Touch LED Light Therapy Lamp Red Lights Therapy for Face Full Body Skin Lightening UK LightS Full Body Gym Workout
RLT is a straightforward procedure involving exposing the body to low wavelength red light. Low-level laser light therapy is another name for the process, though RLT may be more common.
This red light is natural and can penetrate deep into the skin, where the cells can absorb and use it.
As a study in the journal Seminars in Cutaneous Medicine and Surgery notes, mitochondria in the skin cells can absorb these light particles.
This can help the cells produce more adenosine triphosphate, which is the energy source for all cells.
Many experts attribute the potential positive benefits of RLT to this function.
With this extra energy, the cells may be able to respond better to damage and rejuvenate themselves.
Red light therapy is also called red light therapy medical device because of the medical effect of RLT,PDT Machine because of its professional light effect on the human body ,tender skin lamp because of its benefits to the skin,led light infrared therapy,low-level laser therapy(LLLT), low-power laser therapy(LPLT), and photobiomodulation(PBM).

| | | | |
| --- | --- | --- | --- |
| Model | BLT-MR01-100W | Led Qty | 60pcs |
| Dimension | 366*222*60mm | Light Angle | 60° |
| Led Ratio | 1:1 | Housing | Metal |
| Irradiance(mW/cm2) | >100 | Luminuous Surface | Arcylic |
| Wavelength | Red/NIR Both | Housing Color | White |
| CRI | >85 | Operating Temperature | -20℃ TO 45℃ |
| Input Voltage | 100-277V 50/60Hz | Operating Humidity | 20%-90% RH |
| Driver Model | UL Listed Driver | Storage Temperature | -30℃ TO 80℃ |
| PF | >0.9 | Storage Humidity | 10%-95% |
| Waterproof Rating | IP20 | Application | Indoor |
| Led Type | High power 3W | Warranty TIme | 3 Years |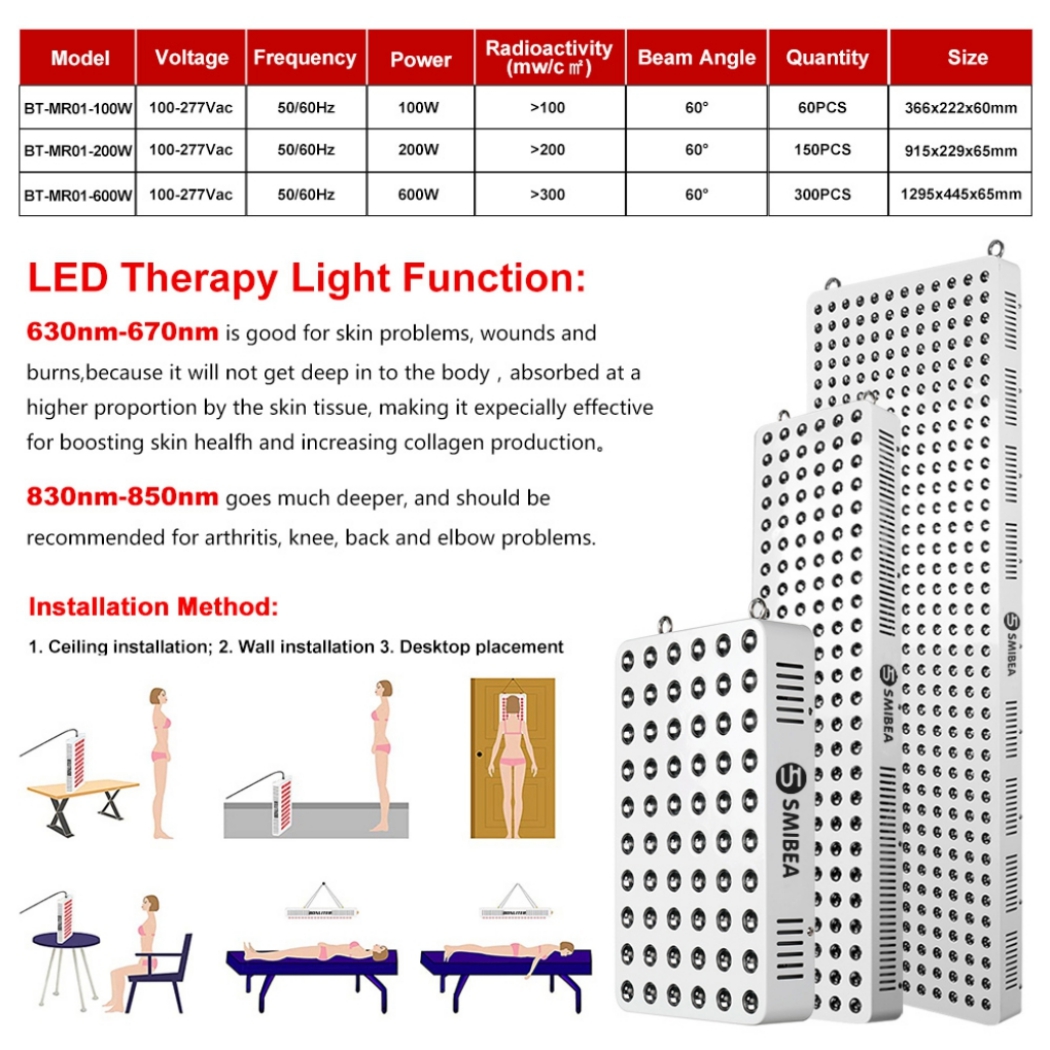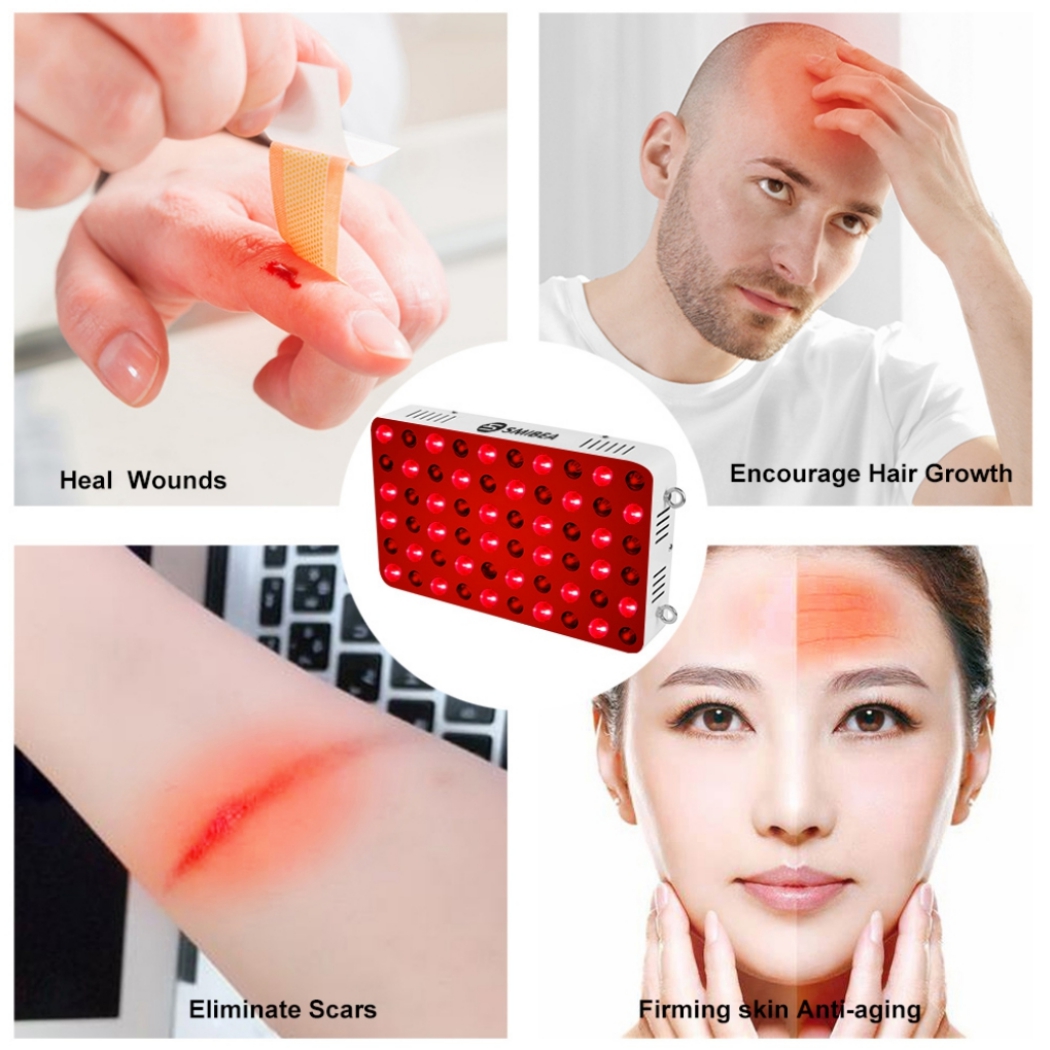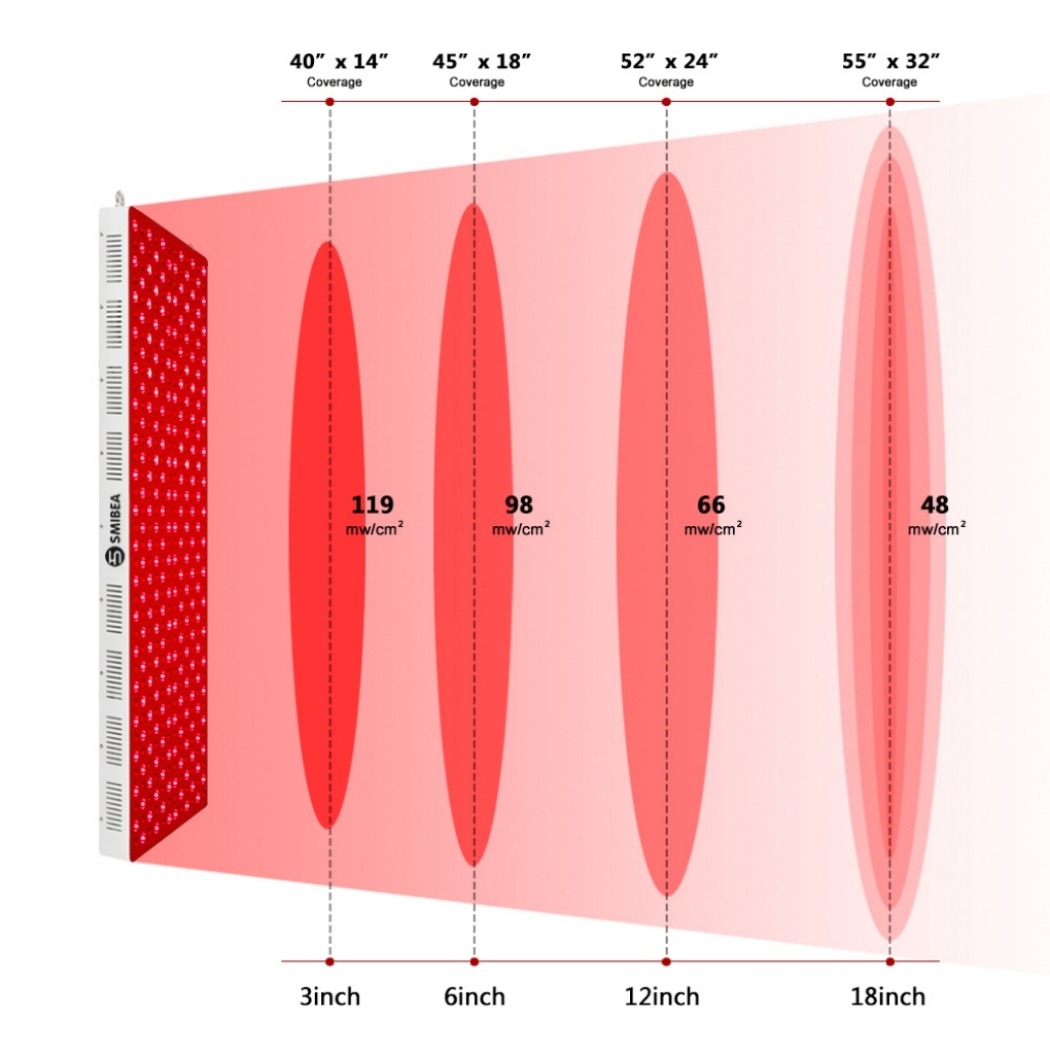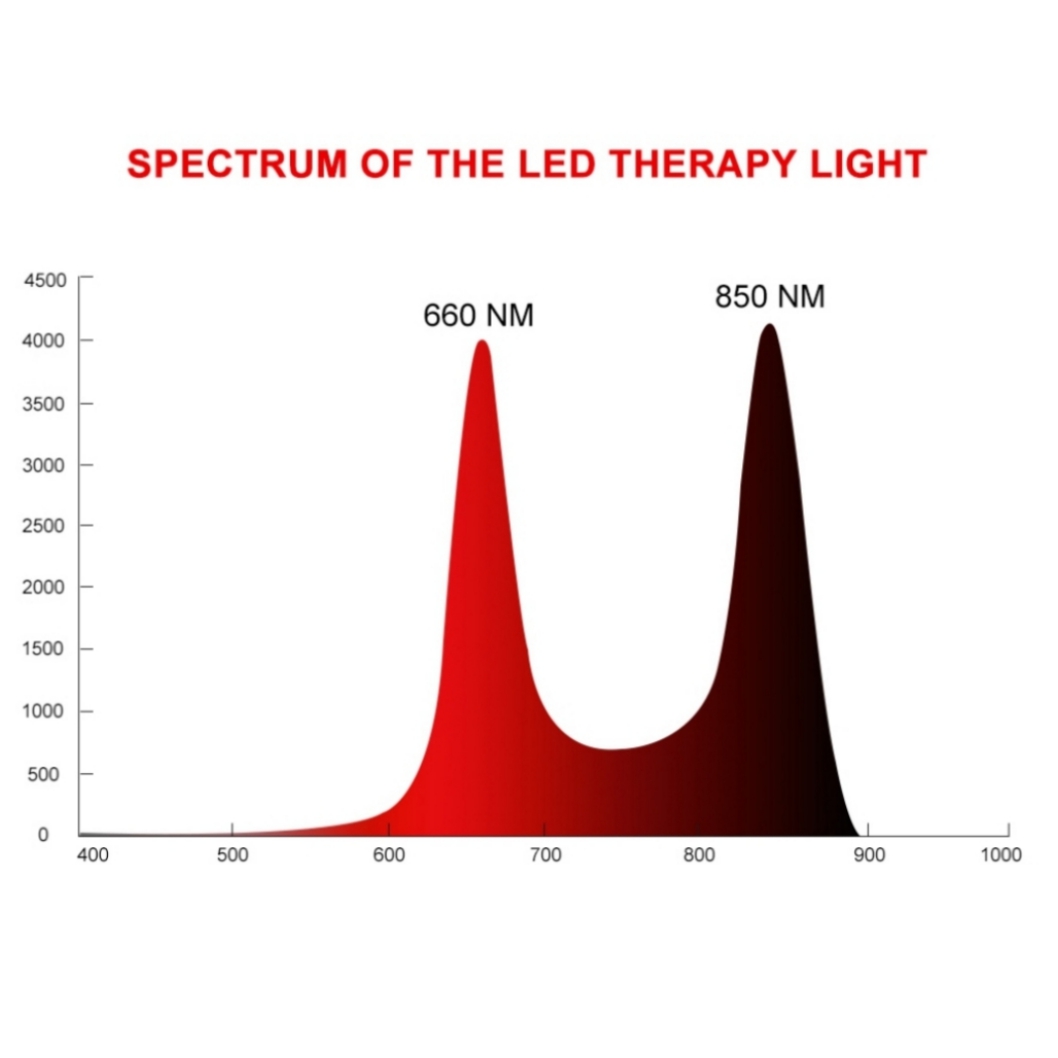 FAQ
Q1. How does Therapy Panel 660nm 850nm work?
A: Red and red/infrared LED lights use ranges of wavelengths that penetrate the outer layer of the skin, providing the cells with usable energy. This brings about various reactions in the cells including improved healing, the reduction of inflammation and enhanced production of collagen.

Q2. How long does it take for infrared led light therapy to work?
A: It is not an immediate miracle transformation that will occur overnight, but it will provide you with ongoing improvements that you will begin to see in anywhere from 24 hours to 2 months, depending on the condition, its severity, and how regularly the light is used.

Q3. What is the difference between red and near infrared light therapy?
A: Red and near infrared light therapy are exactly the same except for two differences:
Red light is visible and near infrared light is invisible.
Near infrared light penetrates into the body deeper than red light.

Q4. How often do I need to use red light therapy?
A: This depends on the condition you are treating and the device you are using. For most conditions, daily use for at least two weeks is recommended, followed by a once- or twice- weekly maintenance regimen.

Q5. Do I need to continue to use the Home Use Led Light Therapy as much when I start seeing results?
A: Yes. Just because you're seeing results, it doesn't mean that your skin cells are finished doing their jobs. It's just that the results of their efforts are starting to become something you can see and/or feel. Keep up the treatments until you reach your goal level of results. Then you can start a weekly maintenance schedule.

Q6. Once my skin problems have been resolved, do I stop using the Skin Care Red Light Therapy?
A: When your skin is clear or your fine lines, wrinkles, or scarring have been reduced or even eliminated, it is best that you continue the use of the light once or twice per week as a part of a regular maintenance practice. This will help to make sure that the benefits will continue over the long-term.

Q7: Do you offer guarantee for the Therapy Lamp For Skin Beauty?
A: Yes, we offer 2-3 years warranty to our products.