Application for bale breakers:
The bale dismantle machine is applied to dismantling work of the various wrapped scrap-metal, plastic, waste paper and so on. Mainly suitable for smelters, recycling and processing industry, non-ferrous, ferrous metal smelting industry test use.
Our bale breaker can separate most bales. The bale opener machine comes with fixed and mobile tongs. Manually valve control is utilized to control fixed tong and mobile tong. The fixed tong holds bales firmly, and the mobile tong is actuated by cylinder rod to move back and forth, thus splitting bales for inspection and charging.

CBJ series metal hydraulic bale breaker is also called bale opener, the bale breaker is our special equipment designed to release or open out a range of compressed bales, especially scrap metal bales,. After bale breaking, users are allowed to do perform tests and inspections on recycled scrap metals, so as to ensure the waste steel quality before feeding them into steel furnace.
The CBJ-250 hydraulic unpacking machine produced by the company is a new generation of professional testing equipment for dismantling scrap metal bales, which is developed and developed by the company according to the needs of the market and customers. It has been continuously improved for many years. It can detect impurities in the user's bale, ensure the content of scrap steel, and ensure the quality of the scrap steel product to maintain the stability of the scrap steel market. The product is used in steel, smelting, steel mills, docks and other industries.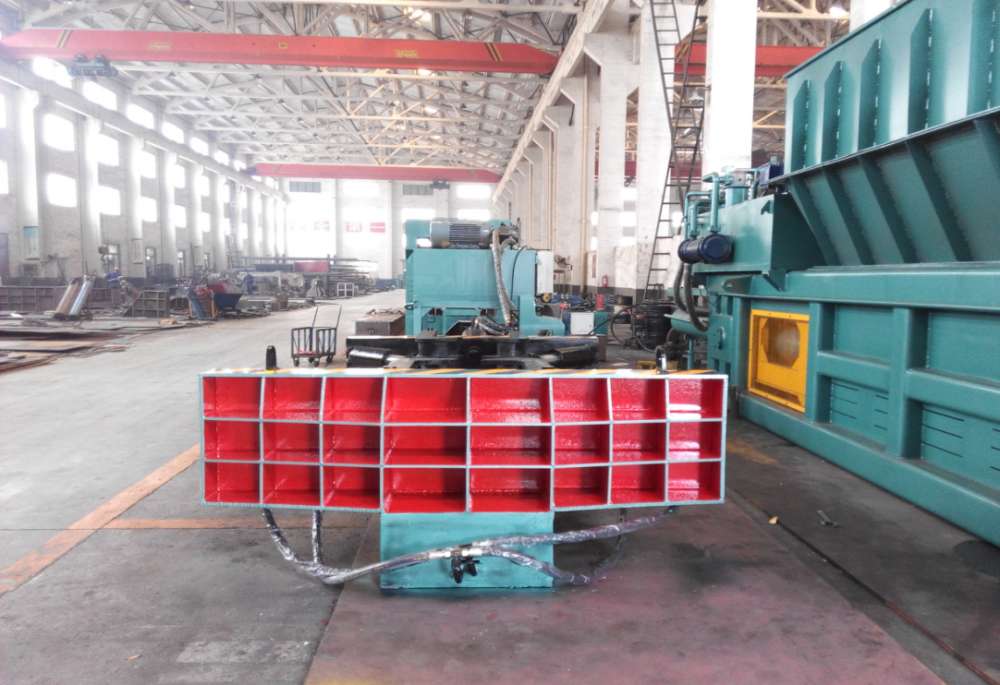 Working principle for bale dismantle machine:
The hydraulic unpacking machine supplies oil to the integrated oil circuit through a hydraulic plunger pump, and transmits it to the hydraulic cylinder through a distributed manual valve to generate power. The pressure can be adjusted to the required rated value according to the actual situation (the rated value is displayed by the pressure gauge). The hydraulic unpacking machine is separated by the hydraulic manipulator grasping and squeezing, and through multiple decompositions, so as to disassemble the packs.
The CBJ hydraulic unpacking machine has different specifications and multiple models, which can meet the needs of different customers. A variety of machinery can be added according to customer requirements. No need to fix, no need to install. The operation is simple, the stability is strong, the safety factor is high, and the separation is thorough. Low noise and no vibration.

The main components for bale opener:
The CBJ-type hydraulic unpacking machine is composed of a main engine, a hydraulic system, a manipulator, a butterfly beam, an oil tank, an oil pump, and an electric motor.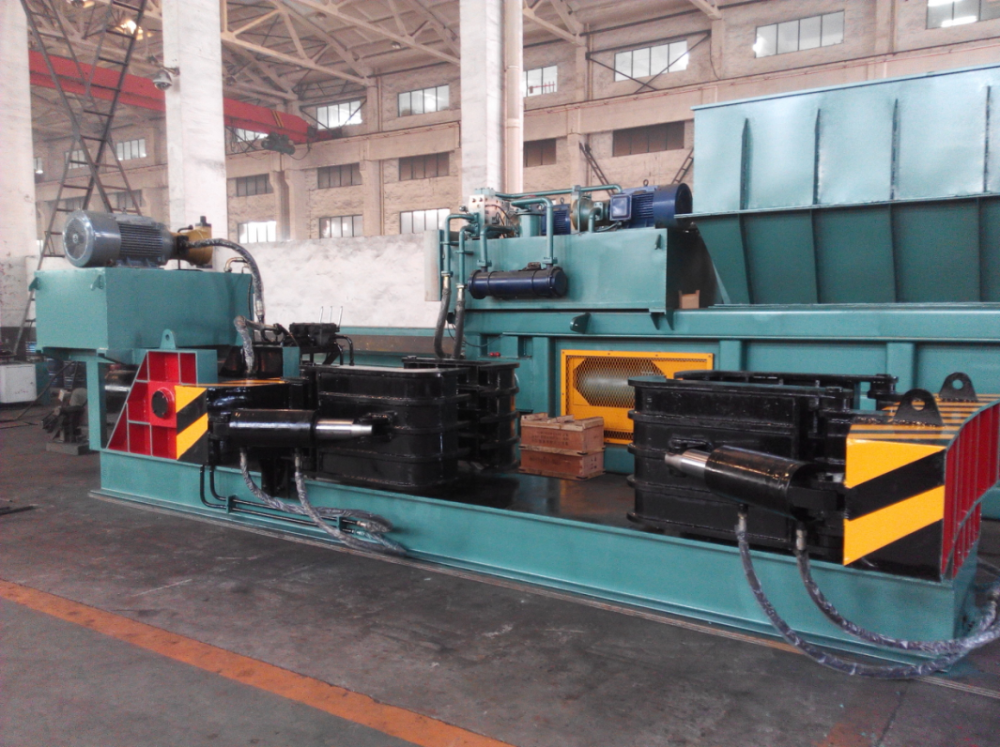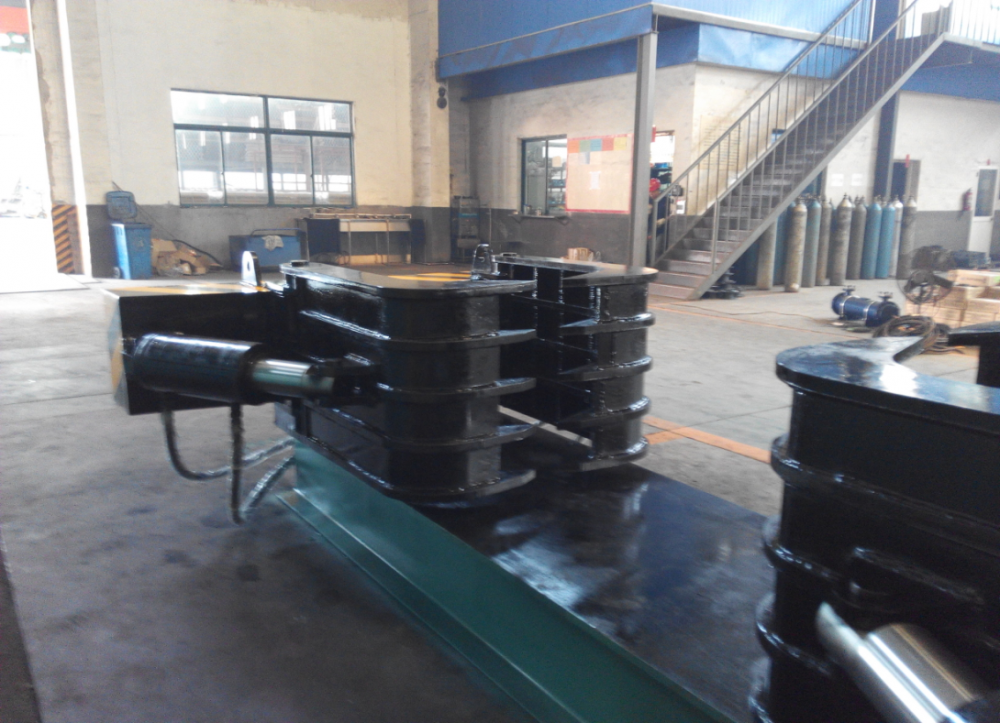 Performance characteristics for bale breaker
unpacking effect for bale squeezer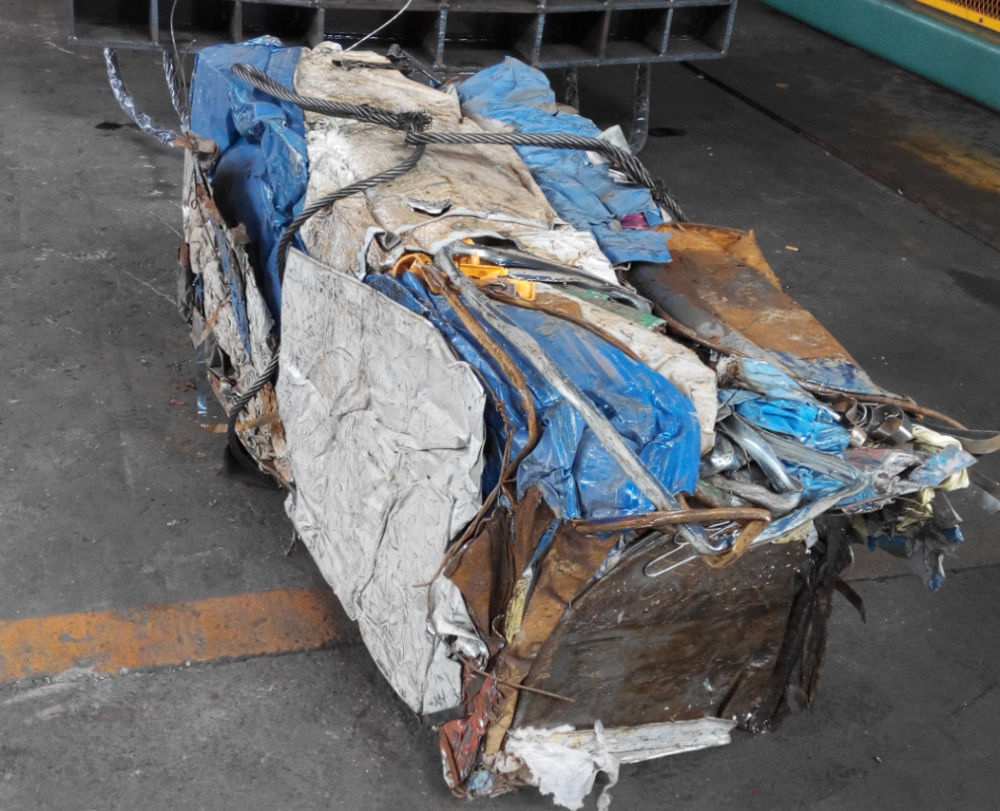 Main technical parameter table for unpacking machine
CB-2500 bale dismantle machine
S/N

Name

Specification

1

Max. Drawing force

2500KN

2

Max. Grasp material force

1000KN YG180/110-440*4

3

System working pressure

21.5Mpa

4

Unpacking hand max. opening

1200mm

5

Main cylinder max. Tensile length

1200mm

6

Motor 2sets

Model: YE2-250M-6

Power: 22kw

Rotate speed: 980r/min

Pump 2sets

Model: 160YCY14-1B

pressure: 31.5Mpa

flow: 160r/min

7

Overall dimension

7500*2500*2800mm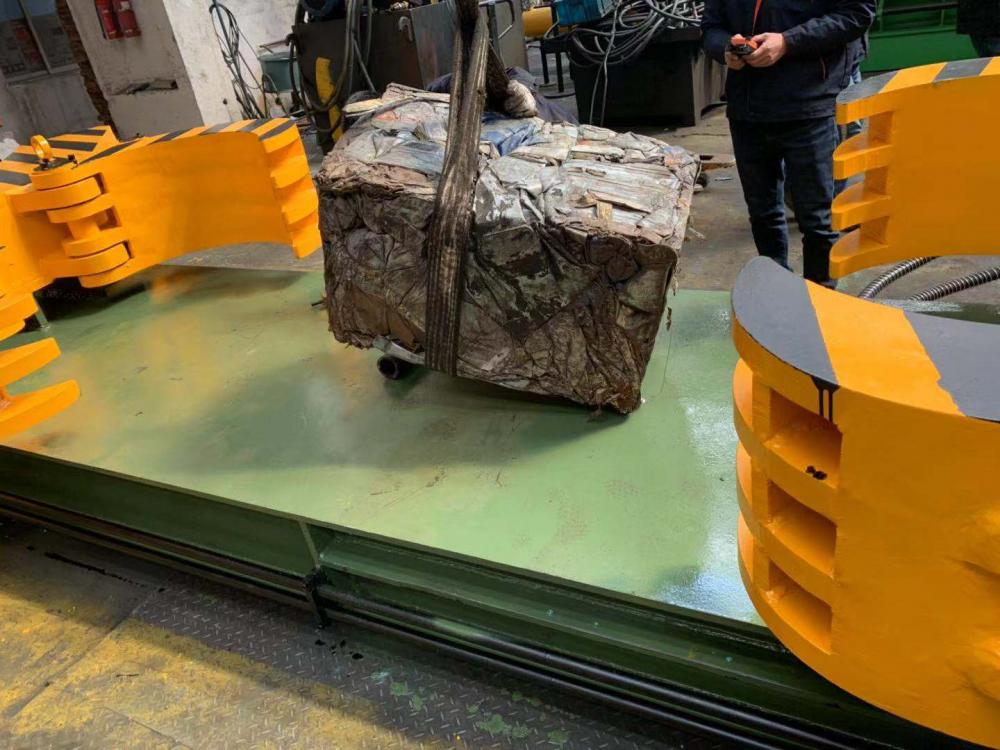 Contact me for more details of our block dismantle machine!